Microwave Gourmet: 15-Minute Spaghetti Squash
Spaghetti squash is an awesome alternative to regular wheat pasta. Not only is it low in calories and high in fiber, it also tastes just as good.
The only place spaghetti used to fall down was in the ease factor: it usually takes up to an hour to prepare. Well, until now.
We have a quick, 15-minute, no-hassle way to make amazing spaghetti squash in your microwave.
Just in time for fall, when it comes into season.
Here's what you need:
A spaghetti squash
A microwave


Here are the toppings we chose:

Plum tomatoes
Butter
Parmesan cheese
Here's what you do:
Slice slits around your spaghetti squash.
Put it in the microwave, on full power for 15 minutes. (If your microwave doesn't autorotate, make sure to spin your squash every five minutes.)
Let your squash sit for 10 minutes.
Slice it open.
Remove the seeds.
Mix it around (using a fork, which helps keep the spaghetti-like texture).
Put the insides of the squash in a bowl and add your desired toppings.
Bon appétit!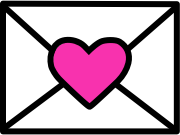 Sign up to receive
instant happy in your
mailbox every day.