PHOTO: GETTY
Tamika Mallory, Linda Sarsour, Bob Bland, Carmen Perez: Women's March Team
"One of the most transformative things about this march and the movement that is rising from it is that people who are not used to getting out of their comfort zones are now finally saying, 'Okay, enough is enough. We cannot abide by this anymore.'"
On January 21, 2017, more than a million people marched in the streets to collectively shout that women's rights are human rights and the Trump administration better listen up.
The worldwide battle cry was spearheaded by Tamika Mallory, Linda Sarsour, Bob Bland, and Carmen Perez. It started with a Facebook event for a protest march in Washington D.C. by Teresa Shook, a retired grandmother in Hawaii.
Bland, a fashion designer who had viral success creating "Nasty Woman" and "Bad Hombre" T-shirts, hooked up with Sarsour (Executive Director of the Arab-American Association of New York), Perez (Head of The Gathering for Justice), and Mallory (a gun-control advocate and civil rights activist) to cement a mission and infrastructure for the march.
The quartet has inspired people around the world to get more politically involved. To write their representatives, to march for what's right, to protest when they believe something is wrong. To make their voices heard.
Now, galvanized by the sheer scale of the march, the organizers are planning more events, including a strike called "A Day Without a Woman". And if the response to the Women's March is any indication, Washington will have no choice but to listen.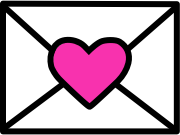 Sign up to receive
instant happy in your
mailbox every day.