PHOTO: GETTY
Move Over Beyoncé: Solange's New Album Is Everything We Care About in 2016
Solange's new album, A Seat at the Table, debuted on Friday. And five days later, the internet is still losing it.
#Solange drops 21-track epic #ASeatAtTheTable and i think it's one of the most important albums of the year!!! 🙌🏾🙌🏾🙌🏾#SolangeKnowles pic.twitter.com/1hXnCVxEkd

— Traynesha Cole 🌐 (@TrayneshaCole) September 30, 2016
@solangeknowles#ASeatAtTheTable
Thank you.#permanentrepeat
👏🏽👏🏽👏🏽👏🏽👏🏽👏🏽👏🏽

— Rashida Jones (@iamrashidajones) September 30, 2016
It's beautiful, emotional, and intensely political. And full of so much good stuff—all put together by this one, incredibly talented woman.
.@solangeknowles wrote, arranged, and co-produced every song on #ASeatAtTheTable. https://t.co/JRr9ScsXeE pic.twitter.com/zYcJk9bT9g

— The FADER (@thefader) September 30, 2016
The album tells the story of Black America, woven into Solange's internal struggle with political tragedy. 
The 21 track album opens with the 90-second long 'Rise', an airy track inspired by the police killings in Baltimore and Ferguson earlier this year, and takes listeners on a journey, disrupting all the negative noise surrounding police brutality and politics with the empowering 'Borderline (An Ode to Self Care)'.
Solange shows what it looks like when you're not afraid to take risks.
Her spoken-word interludes embody the history of storytelling (think: Toni Morrison, Zora Neale Hurston or Maya Angelou) in the African-American community.
In 'Don't Touch My Hair' she celebrates natural hair texture, but also expresses the sense of pride, ownership and identity that comes with it—something many black women have not experienced until recently, with the rise of women forgoing chemical hair relaxers.
I love #DontTouchMyHair #ASeatAtTheTable

— Derian Hall (@Its_TeamHeat) September 30, 2016
She exudes confidence with lyrics like, "Don't touch my hair/ when it's the feelings I wear/ don't touch my soul…don't touch my crown".
The Knowles Sisters This Year Are Like, Have #ASeatAtTheTable And Drink This #LEMONADE And Let Me Tell You Why My Black Is Beautiful. pic.twitter.com/AffOjVmQ0m

— 🖕🏽⁶ (@SaintPatrickVi) September 30, 2016
A Seat at the Table is a stunning expression of everything that matters in 2016.
Solange exudes self-confidence, self-care and gives us the celebration of both womanhood and blackness we all needed.
Still not over #ASeatAtTheTable. Listened to it 3 times through today. It's just so lush and full. #Solange

— Torri YO (@torriyorr) September 30, 2016
And no one can get enough of it. Especially her big sister.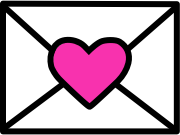 Sign up to receive
instant happy in your
mailbox every day.