PHOTO: ABC / THE BACHELOR
Meet the Family That Calls the Bachelor Mansion Home
The mansion on The Bachelor isn't what most people would think of as a family home. I mean, it's where season after season of romantics have tried to make connections. It's not exactly a great place for a kid to get their homework done.
But for the Haraden family, that's exactly what it is.
Marshall Haraden, his wife, and their four children call the reality show mansion home and live there year-round. Well, almost year-round.
"When [the crew] comes, we move out for 42 days," Haraden tells Today. "Everything we own leaves the property and goes into storage."
That 42-day period starts with a makeover.
Rooms are repainted depending on whether they're filming The Bachelor or The Bachelorette. Then the bulk of the season is shot with the cast and crew hanging around until it's time for the hometown dates. At which time, the crew brings everything, including the wall color, back to how they found it and the Haradens move back in.
Haraden says it's a bit "bizarre" to see his family's six bedroom, nine bath home used as a love nest on television, so during production he generally stays away.
"I stay away from the house unless something breaks," he said. "I don't want to have special knowledge about anything that goes on so there's no way I can say something I'm not supposed to know."
Well, he stays away most of the time.
While the family generally enjoys living in what the world knows as the Bachelor mansion (which has also appeared in the ABC show Quantico and a fair number of commercials) there are some downsides.
"People think that when the show's on TV, it's happening at the house," Haraden says. "Sometimes when we come home for dinner at 9 or 10 at night, there're people outside the gate climbing over the fence or on top of their cars trying to take pictures."
But, thankfully, the family is continuing to help people find love through the use of their home. Here's hoping when they move back in, Corinne isn't asleep in one of the rooms upstairs.
H/t: Today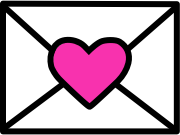 Sign up to receive
instant happy in your
mailbox every day.