PHOTO: GETTY
The Bachelorette Recap Episode 1: What Goes 'Whaboom' in the Night
When I was a little girl I was weird. There's no other way to say it.
Beyond the physical—and that was a big part of it as I had an eyepatch for a time (long story)—I was a part musical theater kid/part comic book kid/full know-it-all kid with a tendency to be loud, with an obsession with Holocaust fiction.
My dad used to tell me that I was beautiful, interesting, funny, amazing, etc. and say that it would just take time for people to realize it.
I feel like Rachel Lindsay's father told her the same thing.
Sure, she was probably (read: definitely) less weird, but I feel like for her the transformation actually happened. The 13th season of The Bachelorette opens with a Hey, look how weird, quirky cool I am montage for Rachel:
• She's beautiful, so they show her looking straight-up amazing in a red dress.
• She's smart, so they show her in court, giving a closing statement.
• She's lady fun, so they show her dancing in the street. She's man fun, so they show her playing basketball. She's middle America fun, so they show two old white ladies asking to give her a hug and telling her to make the right decision and not sleep with all of the men. They are really covering all their bases here.
She brought her dog with her for God's sake! She is perfect and for the first time in my admittedly short time living in Bachelor Nation, I think I might want to be friends with someone on the show.
Am I losing my edge?
Rachel goes through the motions of talking about where she went wrong with Nick on last season of The Bachelor. And just like that, it's time for her to head to the mansion to get some advice from who that know her best and  can give her the best advice for the adventure she's about to go on.
That would be her fellow contestants from last season, of course: Astrid, Corinne, Dolphexis, Jasmine, Kristina, Whitney (who was a contestant on the show too). All of them women who did not win the show and are now spending their time explaining the benefits of FitTea.
Corinne, a woman we should all go to for advice, tells Rachel to trust her feelings. She's either going to be, like, "yep" or she's going to be, like, "nope" when she meets the men and she needs to trust that. Dolphexis tells Rachel not to immediately dismiss anyone who shows up in a costume.
"Don't judge anybody if they come in a costume because they might be the most amazing person ever." -Alexis 🦈🐬 Word. ❤️#TheBachelorette pic.twitter.com/12Qmsm5Mke

— The Bachelorette (@BacheloretteABC) May 23, 2017
Whitney, who was on the show as well maybe, warns her about DeMario because fellow Nick season competitor Sarah's friend from college said his intentions are probably not pure. (Oops, I may have said that wrong.) Whitney warns her about DeMario because the producers want to set that up.
And then Raven comes in with the sweet obvious advice Rachel really needs to hear: Just let yourself fall.
And then it's time to meet the guys.
Peter is up first. He and Rachel have a matching teeth gap, he owns his own business and he's wearing a plaid jacket, setting the tone for a very fashion-forward season.
Josiah is next and made me feel things. He's an attorney like Rachel. His committed suicide when he was a kid and Josiah had to cut him down from the tree he hung himself on. (This is a story on The Bachelorette!) He started getting in trouble as a kid, but then a judge told him he was better than that—and now he works in the same court helping his community.
On top of that, he tells Rachel, "See you later, litigator."
I love him.
"You will have no reasonable doubt that I'm the man for you." –Josiah with the lawyer humor! #TheBachelorette pic.twitter.com/AoTcZCsFRv

— The Bachelorette (@BacheloretteABC) May 23, 2017
Bryan comes out of the limo next. He's Colombian and warns Rachel she's in trouble in Spanish and she is very into it.
Kenny is a professional wrestler, who wrestles under the name Pretty Boy Pitbull Kenny King, which is somehow not the biggest deal in the world. He also has a 10-year-old daughter, with whom he is very sweet.
"Kenny with the dance moves!" - @TheRachLindsay ☺️#DWTS pic.twitter.com/2BTkXy7ord

— The Bachelorette (@BacheloretteABC) May 23, 2017
Next is Rob, who's name I wrote down in my notes, but I literally only wrote his name, I have no details about him. I looked at his photo and it was like I was looking at Whitney again. No clue. So let's let that serve as his description.
Iggy is one of those nice guys who will never get a one-on-one date.
Bryce sweeps Rachel off her feet, literally—and I literally think he's trying too hard.
Will knows the way to a woman's heart is through 90s sitcom references and cool bits so he pretends to be Steve Urkel from Family Matters, then jumps back into the limo to come out like Stephan Urkel.
Yes, he did do that! #TheBachelorette pic.twitter.com/GWFjOmS4v2

— The Bachelorette (@BacheloretteABC) May 23, 2017
Cool.
Diggy is all about fashion. He owns 575 pairs of shoes. He explains that he got the nickname Diggy because someone once told him they liked his "digs." Diggy thinks "digs" means clothes. Diggy also tells Rachel he'll teach how to Diggy later. Diggy does not make sense.
Kyle asks Rachel if she wants to see his buns and then hands her bread. Good one Kyle.
Blake K. has an "above average" sex drive and the smile of a serial killer. He says he doesn't want to "come across as the guy who talks about [his] penis" but spoiler, he's going to be.
Brady decides the best way to make a lasting first impression is to scare Rachel by showing up with a sledgehammer and a block of ice to "break the ice." When he gets inside someone yells "Thor is here," so maybe it was a great plan after all?
Breaking the ice! Literal interpretations of metaphors with hammers 🔨 for the win! #TheBachelorette pic.twitter.com/4HUkMTIpGC

— The Bachelorette (@BacheloretteABC) May 23, 2017
Dean is the guy who when he met Rachel during the After the Rose special, after Nick's season, told her "I'm ready to go black and I'm never going to go back." He asks her how she felt about it and surprisingly she says she was fine with it. I, on the other hand, was not. Ew.
Eric also met Rachel during After the Rose and that's pretty much all I remember about him.
DeMario yells "The champ is here" as he walks into the house after his time with Rachel. That is all.
Finishing up the men who she'd met previously, Blake E. shows them all how it's done by arriving accompanied by a full marching band.
Fred arrives carrying a yearbook and shows Rachel that she's in it as well. Apparently, when Fred was in third grade and Rachel was in 8th, she was his camp counselor. Rachel says Fred was a "very bad kid" and I say Fred being on the show is "very weird."
Jonathan tickles Rachel.
No.
Nope.
NOOOOOPPPPPPEEEEE.
Lee is surprisingly the only guy to go the man-with-a-guitar route. Unfortunately, that route should have remained the road less traveled.
Alex is the Xzibit of The Bachelorette. He remembered Rachel loves to dance with the vacuum, so he brought a vacuum. Yo dawg, I heard you like vacuuming on The Bachelor, so I brought a vacuum to The Bachelorette.
Props! #TheBachelorette pic.twitter.com/o3GU7eekz7

— The Bachelorette (@BacheloretteABC) May 23, 2017
Milton purrs at Rachel. Hard stop.
Adam arrives with Adam Jr, his terrifying ventriloquist doll that has probably been making his father favor his siblings for years.
Adam and Adam Jr.
Sure it's creepy, but at least it's not a euphemism! 👍🏼#TheBachelorette pic.twitter.com/0esQHviiWw

— The Bachelorette (@BacheloretteABC) May 23, 2017
It's a good thing Dolphexis reminded Rachel not to immediately dismiss guys in costumes because Matt shows up dressed like a penguin. Unfortunately, Matt and penguin don't combine as well as Dolphin and Alexis so I'm going to have to veto.
Grant shows up in an ambulance. What they don't show is that inside the ambulance are his chances of winning. Then it drives off.
Anthony is sweet and really into Rachel. Meh.
Jamey follows in Anthony's footsteps and does nothing to set himself apart.
Jack Stone is an attorney in Dallas like Rachel, but it should be noted he does not go by Jack. He is Jack Stone, dammit, and will be addressed as such.
Mohit has been a Bollywood dancer for 20 years. I love Mohit. Give Mohit a spinoff show because he's obviously not going to last long on this one.
Jedidiah goes biblical and tells Rachel, "So when Jacob met Rachel, he wept..."
Were you waiting for the rest of that sentence? Well, Jedidiah is not going to finish it. He just goes inside.
I have no clue what Michael did when he met Rachel, but later, inside the mansion, he tells her he brought her a brownie because all women like chocolate. Oops, not Rachel.
Speaking of inside the mansion, the guys are starting to wonder when the "crazy one" is going to make his presence known.
And just like that, it's time to meet Lucas. Lucas is the creator of his very own catchphrase, "Whaboom." He explains its complicated origin. You see, at first it was just "boom" then it became "Whaboom."
Isn't etymology fun!?
Using a megaphone from the limo, Lucas announces to Rachel that he's her 195-pounds-of-muscle, one-testicle-larger-than-the-other future husband. He then appears wearing a "Whaboom" t-shirt (naturally) to meet Rachel.
Lucas! Are you entertained, Bachelor Nation? 🤔#TheBachelorette pic.twitter.com/qZk6adtxqy

— The Bachelorette (@BacheloretteABC) May 23, 2017
When Whaboom walks into the house, DeMario gives one look and says, "That's the crazy one. We were looking for this dude."
I laughed out loud; I laughed out loud all by myself as I watched an episode of The Bachelorette.
I really am losing my edge.
Rachel joins the guys and the one-on-one time/can-I-steal-you-a-sec moment of the evening began for everyone, including Adam Jr., the creepy doll.
Stop it ABC.
First impression rose goes to Bryan. The man plays it perfectly. He pulls her aside, tells her he's a chiropractor so he's good with his hands, makes her speak Spanish, gets her to ask if he's going to be trouble, and then full-on kisses her. She is soooo into it.
That's a first impression.
Mohit watches the kiss and shouts to no one, "No! Back off!" Seriously, spin-off.
Rivalries begin as the men realize they are not all at the top of Rachel's list. Most notably, Blake E. (and his penis) and Lucas get into it a bit, making it clear we'll be seeing more of this dynamic later.
And just like that, it's time for the first rose ceremony. Chris Harrison asks Rachel how she's feeling and for once, a bachelorette doesn't pretend that this first cut is all that hard.
Joining Bryan are Peter, Will, Jack Stone, Jamey, Iggy, Eric, DeMario, Jonathan, Bryce, Alex, Kenny, Dean, Matt, Anthony, Brady, Josiah, Lee, Diggy, Fred, Adam (but not Adam Jr, thankfully), Blake E. and Lucas. That's right,
That's right, Whaboom lives to annoy another day.
"Just Adam..." #TheBachelorette pic.twitter.com/R2AmTctlUw

— The Bachelorette (@BacheloretteABC) May 23, 2017
Which means we say goodbye to Rob, Kyle, Blake K., Grant, Jedidiah, Michael, Mohit (seriously spin-off!) and Milton, who complains about all the outfits he bought that he will not get to wear.
Well done The Bachelorette. Now don't mess it up next week.
The Bachelorette airs at 8 p.m. on ABC.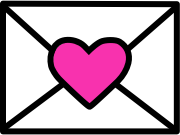 Sign up to receive
instant happy in your
mailbox every day.