PHOTO: GETTY
Celebrities on the Beauty Products They Swear By
I used to think celebrities had their faces done every single day by makeup artists, never glancing at the products or even knowing what was going on their faces.
They don't need to—they have people to take care of that.
And while the Kardashians definitely get their makeup done to go to the grocery store sometimes, they also apparently have favorite products of their own.
Here's the lowdown:
Kim Kardashian
Kim tells Into the Gloss:
"I always need a makeup wipe. I find that I can't really take my makeup off without it. I use the Neutrogena Make-Up Remover Cleansing Towelettes. They take off everything but really gently—even mascara!"
Victoria Beckham
It's not exactly surprising that Victoria Beckham loves the Morning Aura Illuminating Creme—her collaboration with Esteé Lauder—but if Posh Spice uses it, it must be good.
In her "Five-Minute Face" video for Vogue, she says:
"It hydrates, it moisturizes and it tightens as well. Who doesn't love that?"
Hilary Swank
Swank, along with tons of other celebrities and Instagram-famous beauty gurus, swear by the Oribe Texturizing Spray. She tells Into the Gloss she loves it because:
"My hair is very straight, so it gives it a bit of texture and I've never really found anything else like it."
Nicole Kidman
Nicole Kidman is a simple gal. The actor tells Allure about her obsession with Benefit's Benetint (a lip and cheek stain):
"I'm a mom, so I don't have a lot of room in my bag, but I always try to have an all-in-one product. I use Benefit Benetint on my lips and cheeks."
Sephora trip, anyone?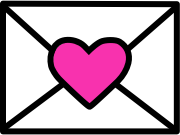 Sign up to receive
instant happy in your
mailbox every day.