PHOTO: ISTOCK
Breathe Easy: How to Protect Your Family From Carbon Monoxide Poisoning
Carbon monoxide (CO) is odorless, colorless, silent, and absolutely deadly.
According to the Centers for Disease Control and Prevention (CDC), unintentional carbon monoxide poisoning—cases that are not stemming from a fire—kills more than 400 Americans each year.
Carbon monoxide can't be seen, smelled, or heard but it can be deadly. Learn how to prevent #COpoisoning. https://t.co/INdsJXA81A

— CDC (@CDCgov) March 11, 2016
Carbon monoxide gas can be found in the fumes produced any time you burn fuel, including in cars, trucks, stoves, fireplaces, gas ranges, and/or furnaces. If not properly ventilated, the gas can build up indoors, poisoning anyone that breathes it in.
Without the proper prevention, your family is at risk.
Make sure your home has carbon monoxide detectors.
Install battery-operated or battery back-up carbon monoxide detectors near every sleeping area in your home.
"Place your detector where it will wake you up if it alarms, such as outside your bedroom," the CDC recommends. "Consider buying a detector with a digital readout. This detector can tell you the highest level of CO concentration in your home in addition to alarming."
Be sure to replace the batteries at least twice a year. When you change your clocks in the spring and fall is a good way to remember.
You can buy detectors on Amazon, here.
Have your appliances serviced every year.
Your home's heating system, water heater, and any other gas, oil, or coal burning appliances should be serviced every year by a qualified technician to make sure there are no leaks.
"If you smell an odor from your gas refrigerator have an expert service it," the CDC adds. "An odor from your gas refrigerator can mean it could be leaking CO."
Health.com also suggests making sure that during and after winter storms, your dryer, stove, fireplace, and heater vents are cleared of any debris and snow that might block them.
Don't use your gas range or oven for heating.
Using the range or oven as a means of heating a home can cause carbon monoxide to build up.
Don't let your car idle in the garage.
Even if the garage door is open, carbon monoxide escaping from the tailpipe can build up.
What are the symptoms?
Breathing in carbon monoxide gas can cause flu-like symptoms like headache, weakness, upset stomach, vomiting, dizziness, chest pain, and confusion. The gas can also make you feel very tired or pass out which leads to breathing more gas in and eventually death.
If gas is breathed in while a person is asleep or drunk, carbon monoxide gas will likely not wake them up, killing them before they have any symptoms.
Get outside as fast as possible.
If your carbon monoxide detector goes off or you suspect a leak in your home, get everyone outside right away.
When everyone is outside, then call 911.
Don't call from in the house, the longer you're breathing in the gas, the higher the risk of passing out and not making it out of the house.
Most people start to feel better when they start to breath in fresh air but children and the elderly are at higher risk of complication and may require medical attention.
With the right precautions, you can keep your family safe.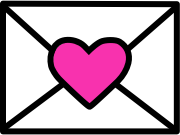 Sign up to receive
instant happy in your
mailbox every day.