PHOTO: ISTOCK
This Woman's Ex Still Sends Their Dog a Birthday Card Every Year
Rebecca Hernandez married her high school sweetheart Frankie after she graduated college in 2012. They soon moved to Texas and adopted a puppy named Apollo.
Though they were happy for a time, the couple started to have problems and ultimately decided to separate. Hernandez told BuzzFeed that though the split has been tough, they both still have a lot of love for each other.
"It's been rocky," she said. "We've had a lot of growing up to do. We still get sentimental when we speak because we will always love each other."
And a lot of love for Apollo.
Though Hernandez got custody of their dog, Frankie is still a part of his life.
@XoxHaleyMarie You'll have to settle for old...for now. pic.twitter.com/k7ycVTTqHw

— Rebecca🌺 (@BeckzLove) April 19, 2017
In a post on Twitter, Hernandez explains that though the couple has now been broken up for two years, Frankie still sends Apollo a birthday card every year—with a Petco gift card.
This year's card had a pirate theme:
And the note within was all love:
And trust us, you want to see the whole thing. It reads:
"Hey Buddy,

"Sorry for the late birthday gift. Work has been hectic. So I didn't get a chance to get you something on time. Anyways, HAPPY BIRTHDAY! I hope you got spoiled on your special day. I also hope you're doing well. Knowing you, I'm sure you haven't slowed down and are just as much of a handful now as you were when we first got you. Usually, this is the part where I tell you some story of how you got on my nerves like when you chewed up my credit card and then hid it. (I still have that card by the way) or how you did something incredibly adorable or funny like your first ever bath. But to be honest as precious as those memories are to me it's the little thing I tend to think about the most.

"Those times where me and you would just chill on the couch and watch TV. How you would be up every time I got up early in the morning to see me off to work. The play fights we would have together. Those pictures your mom would send me of that absolutely pathetic/adorable face you would make every time as you watched her leave for work. These are the things I will remember the most.

"Watching you grow up from a puppy that fit in the palm of my hand to the overgrown big dog that you are now was nothing short of an adventure, and I loved every moment of it. There is honestly not one time where thinking of you has failed to put a smile on my face. I will forever be great grateful to you for that. Thank you. I wasn't able to get you something for Christmas so I added a little extra to your card. Try not to destroy your new toys too quickly 🙂 I love you, Buddy. There isn't a day that I don't think of you. As always, continue to take care of yourself and your mom.

"Continue to be there for her like you were for me.

"I miss you, Buddy. See you when I see you.

"Love, Dad."
What you're feeling right now is exactly the same response basically everyone else on Twitter had on seeing this kind of love.
@BeckzLove Me trying to act like I didn't zoom in, read the card, and cry my eyes out pic.twitter.com/e6mzzqP0Ra

— Essence All-Smiles ✿ (@Ess_All_Smiles) April 19, 2017
@BeckzLove @lilyirl Sis , those cards are for you

— Little Ether (@porkmethazine) April 19, 2017
@BeckzLove pic.twitter.com/AzUHwbbD3F

— Katee (@KBatee) April 19, 2017
Yep: WHY AREN'T THESE PEOPLE TOGETHER!?!
Hernandez says she and Frankie have been overwhelmed by the attention.
"They say they're crying but I think we are the ones really feeling emotional about it all," she told BuzzFeed.
She also said that, just like Twitter, her family hopes she and Frankie will get back together.
"Our families believe that this is what is going to bring us back together again," she said.
But really this is about Apollo.
Petco was touched and reached out to Hernandez to wish Apollo a happy birthday—and offered to send something his way:
@BeckzLove This is so very sweet! Happy Birthday, Apollo!

— Petco (@Petco) April 18, 2017
@BeckzLove We're amazed by the outpouring of love your tweet has inspired. We'd love to do something special for ... https://t.co/kzDQY8j0Q3

— Petco (@Petco) April 19, 2017
And Apollo seems to be loving the attention:
@Rocha_Law He's loving the attention. pic.twitter.com/RJ3ZkJhtsq

— Rebecca🌺 (@BeckzLove) April 19, 2017
He looks happy, and it's possible he could soon be even happier.
Hernandez told BuzzFeed she isn't ruling out a reconciliation with Frankie. "Who knows where this will lead for our relationship," she said.
Frankie & I just wanted to say thank you for all the love & support we've been getting! Y'all don't know how much it means to us!💙 pic.twitter.com/ixH9MpOc3p

— Rebecca🌺 (@BeckzLove) April 20, 2017
I need a dog.
H/t: BuzzFeed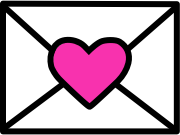 Sign up to receive
instant happy in your
mailbox every day.