PHOTO: ISTOCK
Gross Beauty Hacks We'd Never Try... But Still Want to Know About
Thanks to the glory of the internet, there is no shortage of beauty tips and tricks circulating around social media at any given time.
And sometimes, these beauty hacks can be somewhat bizarre. The internet has told us to put red lipstick under our eyes, use men's shave balm as primer, and place various household objects on our eyelids to create the perfect cat eye.
And then there are beauty hacks that are just plain gross, but wildly intriguing. We're not sure we actually want to try them, but we are certainly interested in seeing them in action.
Here are just a few of the grossest beauty hacks out there. Don't try this at home (unless you're super adventurous).
Shaving cream makeup remover
I'm pretty sure when you run out of makeup remover, desperate times call for desperate measures but one thing's for certain, I've never considered this to be an option.
Beauty blogger, Maria Yeager got creative when removing her makeup, using Gillette Fusion's Hydra Gel Moisturizing Shave Gel. She just might be onto something, after all, men do use this shave gel on their faces.
She captions her Instagram video explaining, "I decided to give it a try to the Shaving Gel to take off my makeup...and guess what...it worked out pretty good."
Would you ever give it a shot?
Pizza grease as makeup remover
I love pizza as much as the next person, don't get me wrong. But I'd kind of prefer it go in my mouth, not wiped all over my face.
However, one brave beauty editor discovered that pizza grease was the perfect solution for removing her matte liquid lipstick. In a video posted to Seventeen Magazine's twitter, editor Kelsey Steigman can be seen dabbing grease from a slice of pepperoni pizza onto her lips, then she wipes it all away with a napkin in one go.
Yes, it's gross, but it's also pretty mesmerizing. There is not a TRACE of lipstick left afterwards, leading me to believe that while highly unsanitary, pizza grease may just be the most effective (and cheapest) makeup remover out there.
Just discovered the best matte liquid lipstick remover EVER: pizza grease. 💄+🍕=😶 (@kelseystiegman) pic.twitter.com/zg3Rtv5gk8

— Seventeen (@seventeen) November 7, 2016
Pepto Bismol as a face mask 
One XO Jane editor decided to try out this trend, which came about due to the acne-fighting salicylic acid that serves as a main ingredient in the pink medicine.
She noted that it was somewhat difficult to apply given its liquid-y texture and even more difficult to remove, but she also said that days later she noticed her skin was significantly clearer. Tons of other beauty bloggers have tried out this hack as well, with varying results
Maybe it was a coincidence, but then again, maybe not?
Raw potatoes as acne treatment
Natural skin care products are great, but placing straight up raw potatoes on your face? I'm not so sure.
According to the book 1001 Home Remedies & Natural Cures: From Your Kitchen and Garden, raw potato is great for killing and preventing bacteria from spreading on our faces.
The book recommends that acne sufferers treat their skin with raw potato slices twice a day for four to seven days. You can even massage your skin with the potato for an exfoliating affect. Apparently.
So there you go. Do with this information what you will, but any excuse to order a pepperoni pizza seems like a good one.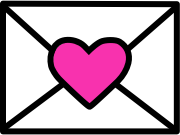 Sign up to receive
instant happy in your
mailbox every day.