PHOTO: @BUBS2BIKINIS / INSTAGRAM
Proof You Can Have a Six-Pack and Stretch Marks
Anna Strode has some seriously impressive abs. Especially when you find out she gave birth to twin sons just eight months ago. Not in a "What an amazing post-baby-body transformation" way, more in a "Gosh I would struggle to get a six-pack at the best of times in fact I have never had one" way.
The 31-year-old personal trainer describes herself as a "fit twin mama", and her @bubs2bikinis Instagram is filled with inspiration for fitting in workouts while raising children. More than 49,000 followers watch her workout videos featuring her little boys. 
But Strode wants the world to know she's not perfect. And that she wouldn't want to be.
The Melbourne-based mother shared two photos of herself side by side. On the right, she's kneeling on the carpet with sons Samuel and Lachie, and her stomach looks flat and toned.
On the left, you see her sitting, and her stomach has rolls of excess skin. The interesting thing: both photos were taken moments apart.
"The pic on the right is one that might resemble what you see as you scroll your Instagram feed each day," Strode writes with the snap. "The pic on the right probably reminds you of the ones you think you could never possibly share with the world.
"Polar opposites—but guess what, I've decided that both pictures MAKE ME PROUD.
"Everyday we are surrounded by images that are supposed to represent 'perfection' but why can't the pic on the left represent perfection too?" she asks.
Strode says posting the shots was scary, but she wants to celebrate what the photo on the left represents. That her body is capable of growing two babies.
"We all have things we wish we could change, it's easy to get caught up in the perfect world of social media but DON'T!" she writes. "Because behind every image is someone that has things they wish they could change too." 
"Be proud, be kind, love your body for what it has done," she tells her followers. "Stretch marks, loose skin, bellies and saggy boobs—embrace it mummas because you are BEAUTIFUL."
Since it was posted last week, the post picture received almost 3,000 likes and over 200 comments.
"Thank you so much for sharing," writes one commenter. "I have 6-month[-old] twins and have saggy skin and a pot belly. I am about to stop breastfeeding and know my boobs will just look awful. It's hard to adjust to saying goodbye to your old body and accepting the new. Your post makes this transition easier."
"Thank you for this, hot momma," writes another. "I detest that flabby skin of mine so much sometimes. Thank you for the reminder. You're gorgeous."
And meantime, Strode has just kept on doing her thing, working with the body she loves exactly as it is.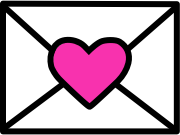 Sign up to receive
instant happy in your
mailbox every day.