Jennifer Aniston Has Predictions for the Next Season of 'The Bachelor'
This week, like most members of the Bachelor Nation, I spent some time getting to know the girls that will be vying for Nick Viall's heart on the upcoming 21st season of The Bachelor.
I say "like most members" because Bachelor super fan Jennifer Aniston did not.
During an appearance on Jimmy Kimmel Live on Thursday November 8, Aniston's Bachelor knowledge and skills were put to the test. Kimmel, also a proud fan of the show, asked Aniston to predict the winner of Viall's heart.
"Before knowing anything about any of these women—you have looked at the photographs, you know their names—who, Jennifer Aniston, do you think will be our final four bachelorettes?" Kimmel asked, in front of a wall featuring the photos, names, and job titles of the 30 contestants. A wall he described "like the Brady Bunch, if there was no birth control".
Very quickly, Aniston was drawn to 25-year-old Whitney, a Pilates instructor whom Aniston says is "probably very bendy".
But in the end, she decided to go another direction.
After vetoing a couple of dental hygienists, Aniston landed on business owner Corrine. "She looks like a business owner," Aniston said. But did add, "She's 24. She's too young to get married!"
Next, Aniston selected Elizabeth—"Liz"—, a 29-year-old doula. "I like a doula," Aniston said, noting, "She wears a good wedge," when she saw a full-length photo.
She then spotted 31-year-old Rachel. "Ooh, she's cute, look at those arms" Aniston exclaimed, pointing her out. "Ooh, she's an attorney. She's smart. He's going to need an attorney, don't you think?"
When asked to choose her fourth pick, Aniston selected 23-year-old photographer Hailey. Aniston, who I'm now calling Super Faniston, said Hailey "doesn't look happy", and could therefore be the next Olivia, the villain from Ben Higgins' Season 20.
Finally, Aniston picked out Danielle M., a 31-year-old neonatal nurse who she said was "cute".
So Aniston's top four picks are Corrine, Elizabeth, Rachel, and Danielle. Kimmel asked if she wanted to make a final prediction but Aniston said, "I'm not gonna jinx it."
Well, I will.
Based on my careful analysis of the profiles, which you can peruse here for yourself, I'm going on record with one early predictions
Most entertaining contestant:
Alexis, the 23-year-old aspiring dolphin trainer from Secaucus, NJ, who's most afraid of "E.T. the alien".
The Bachelor returns to ABC on January 2, 2017.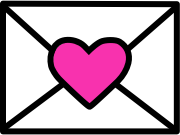 Sign up to receive
instant happy in your
mailbox every day.