Plan B is 'Just a Pill' in Lady Parts Justice's 'Schoolhouse Rock' Parody
Plan B has helped prevent conception since it was approved for sale in 1999—but has generated so many misconceptions as well.
The most damning myth about Plan B? That it causes abortions.
Reproductive rights group Lady Parts Justice League (LPJL) is out to dispell that myth with the release of "I'm Just a Pill," a catchy parody of the classic Schoolhouse Rock video, "I'm Just a Bill," from Saturday morning cartoons' past.
In the video, Plan B, voiced by Orange is the New Black's Lea DeLaria, schools a pharmacy cashier who refuses to sell the contraceptive because of his religious beliefs as well as a curious teenager who wants to know about its dos and don'ts.
Importantly, the video shares details about a fertilized egg's 72-hour trip through the fallopian tubes to the uterus—where it becomes a pregnancy. "My job is to stop the egg from ever traveling to Fallopian Town, preventing that pregnancy," says the pill.
LPJL debuted the video to coincide with the start of Congressional hearings on President Donald Trump's pick for the Supreme Court, Judge Neil Gorsuch, who has argued an employer can deny health care coverage that includes birth control that violates their faith.
They won't say "Plan B isnt abortion" during #GorsuchHearing, but @LPJLeague ft @realleadelaria WILL w/ #JustAPill! https://t.co/GCOLaTEeSr pic.twitter.com/PkSWjh8LEa

— Lady Parts Justice (@LadyPJustice) March 20, 2017
LPJL founder Lizz Winstead has been vocal about her concern about what Gorsuch as a Supreme Court judge might mean for reproductive rights.
"In his past rulings, he has shown he lacks an understanding of basic science—for example, how pregnancy happens or birth control works," Winstead told the Huffington Post. "It is imperative that we don't fill our Supreme Court with judges whose working knowledge of the reproductive system is akin to their working knowledge of pagers."
While the public awaits the Court's ruling, "I'm Just a Pill" is ready to offer up a little sex ed in an easy, hummable way.
H/t: Huffington Post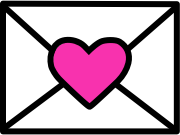 Sign up to receive
instant happy in your
mailbox every day.