PHOTO: GETTY
Lady Parts Justice League, From the Woman Who Brought You 'The Daily Show'
When it comes to fighting the good fight, Lizz Winstead, "First Lady of Political Satire," wants to make it funny.
In President Donald Trump's America, she's fighting fire with fire.
Just replace "fire" with "increasingly scary restrictions on women's rights," and "fire" with "a very cool kind of comedy activism" and you get a sense of the revolution Winstead is leading.
Best known for co-creating The Daily Show, the comedian, writer and TV personality has channeled her considerable energy into Lady Parts Justice League. It's the nonprofit arm of the group she founded in 2012 to keep women informed on news that too often gets quietly brushed away—namely, new rules and laws that make it increasingly difficult for women to find female-specific healthcare.
Winstead spoke with Spring.St at last month's Women's March. She wants the millions who attended around the world take it as an impetus to get more involved in the fight for change—"to learn how to be part of volunteering with leadership that doesn't necessarily look like them…people of color, queer people," she said.
#StandWithPP in NYC pic.twitter.com/pKpBq6H999

— LPJ League (@LPJLeague) February 11, 2017
And she's here to show you how.
Lady Parts Justice League does…everything. They host comedy shows and hang posters, they escort women safely to abortion clinics, and they plant holly bushes outside to keep protesters off the property—all to protect women's access to the healthcare they need.
"you need anything from cvs?"
"oh yeah, some bodily autonomy if they have it"https://t.co/KMffGEUHhB

— LPJ League (@LPJLeague) February 23, 2017
All of which requires volunteers.
That's why, said Managing Director Kat Green, it's time for everyone to get involved—even if you don't think women's rights are your problem.
"I don't think anyone will be safe," argued Green. "Most of my friends are [people of color] or queer or female or have longstanding medical problems. Everybody I know will be affected by what is happening."
For LPJL Director of Communications Nicole Moore, the need for more diversity in the fight is very real. On the day of the Women's March, she was struck by the turnout in comparison to other marches she's attended in recent years—for example, for Trayvon Martin, for Black Lives Matter and for the Say Her Name Movement.
"It was mainly black people and people of color," she said. "There were no white women over the age of 45."
The Women's March does seem to have started something. But it is just the start.
"I just wish I could see more different types of people, and not just ethnically," said Moore on the day. "I want to see more trans people and more men, more young men. I feel like there's a disconnect—and that part of the work we have to do."
LPJL's mission is to make activism easy and fun—and always, to find ways to speak in smarter ways about abortion.
Winstead said it best:
"If we're talking about equal rights, abortion rights should be centered. I feel like people run away from talking about abortion. I feel like this administration firmly wants to curb—if not remove entirely—all access to abortion care. And I feel like if you don't have autonomy over your own body, then you don't even make it to the f*cking first step of having fully equal rights."
3 out of 50 states make contraception access easy. If 6% were your phone's battery life, you would not be happy. https://t.co/iXbJ49GMH1

— LPJ League (@LPJLeague) February 28, 2017
"They are wiping out all types of rights that we've had for 10, 20—in some case 45 years—overnight," said Moore. "There are no sidelines now. You're either in it, or you're not."
"I don't want to lose the momentum of all these people who want to be active," Green added. "We're trying to give them a place to start."
What you can do next
For women uncertain of how to make their voices heard, Winstead suggests focusing on your own backyard. "Literally gather together in your own local places and do a deep dive into who are the politicians doing things in your state," she said.

"When it comes to prison reform, report reform, LGBTQ stuff, voting stuff—that's all happening in state houses. You need to educate yourself on who your city council, school board, state rep, mayor and governor are because these are the people who are going to be doing a lot of damage."
Myth USA! Trump's new point-person on abortion policy spreads 'em thick. #LPJLPlayOfTheDay https://t.co/MyTgQprkdA

— LPJ League (@LPJLeague) March 2, 2017
Green added that people should aim to work together across interest groups.
"So many people are reinventing the wheel in terms of progressive movements because they're not talking to each other," she said. "The best way for anybody to get involved is to start with your skill set. Somebody will need those skills as they are."
But also remember something important: "Take care of yourself. Don't give more than you can, but give what you can to whoever needs it."
Find out more about Lady Parts Justice League here, or get involved on Facebook, Twitter and Instagram.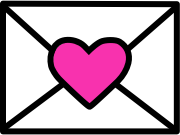 Sign up to receive
instant happy in your
mailbox every day.