PHOTO: GETTY
Madonna Has Been Making People Uncomfortable for Decades. Power to Her
Madonna is a decades-long advocate for women owning their sexuality. It's made her an idol for many of us who are taught to suppress our sexual needs or apologize for our sexual appetite.
But this honesty has, of course, also made her an outcast to many others.
She knows it. Madonna, 58, knows she makes people uncomfortable. She's been doing it for decades, with her words, her actions, and her music.
It's why, in her appearance on James Corden's Carpool Karaoke, the singer's admission she'd kissed Michael Jackson was trending news for two days after the video aired.
She does something "outrageous", and people listen.
Madonna now is on the cover of Harper's Bazaar's February 2017 issue. She sat down with Roxane Gay to get very real about self-expression, sexuality and her love life.
"I've always felt oppressed," she starts off—immediately justifying it.
"I know a lot of people would go, 'Oh, that's ridiculous for you to say that. You're a successful white, wealthy pop star,' but I've had the shit kicked out of me for my entire career, and a large part of that is because I'm female and also because I refuse to live a conventional life.

"I've created a very unconventional family. I have lovers who are three decades younger than me. This makes people very uncomfortable. I feel like everything I do makes people feel really uncomfortable."
She continues.
"I believe in freedom of expression, I don't believe in censorship. I believe in equal rights for all people. And I believe women should own their sexuality and sexual expression. I don't believe there's a certain age where you can't say and feel and be who you want to be."
It's so classic Madonna, but no matter how many times she says it, it seems like we don't listen.
Let's look at the basics—she's a successful female who owns her sexuality. She doesn't apologize for it, nor does she make excuses for herself.
She is, in fact, the epitome of women not apologizing for their sexuality. She's who we needed when we were being slut-shamed and ridiculed and made to feel bad about our actions.
And of course, she was there. We just weren't listening yet.
Madonna knows this too, to some degree. Every time she makes a statement about feminism or politics or sexuality, people say, "Oh, we've heard this before". But were they really listening? I'm guessing not.
It's the reason Madonna won't stop speaking her mind. Because each time she speaks up, it could help one more person who, up until that point, had felt bad about themselves.
And she sums it up perfectly.
"I'll stop doing everything that I do when I don't want to do it anymore," she tells Harper's Bazaar.
"I'll stop when I run out of ideas. I'll stop when you fucking kill me."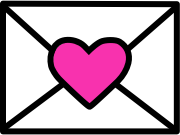 Sign up to receive
instant happy in your
mailbox every day.