Microwave Gourmet: Crepes in Under a Minute
Crepes are an almost impossible task most of the time. They are one of the more complicated things to attempt to make. They're thin, they rip so easily, and they require an inhuman amount of pancake flipping skills.
Well fret no more, fine crepe-lovers, the answer to our tummies prayers have finally been answered. Microwave Crepes are a thing, and they are so much simpler than their stove top counter parts.
Also, this recipe is paleo and gluten-free, if that's the sort of thing you're into.
Here's what you need:
3 eggs
2 Tablespoons of coconut flour
1/4 Teaspoon of baking powder
1/8 teaspoon salt
Filling of your choice.
Here's how you do it:
Mix the eggs, coconut flour, baking powder and salt together in a blender.
Pour a tablespoon of mixture onto a piece of parchment paper.
Spread it out into a circle with the back of a spoon, make it as thin as possible.
Microwave for 30 seconds
Peel the crepe off the parchment paper, et voila! Perfect crepes.
Fill them with whatever toppings you want. Sweet or savory. We chose baked apples, which you can find the recipe for here.
Yum.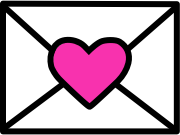 Sign up to receive
instant happy in your
mailbox every day.