Microwave Gourmet: Make Thanksgiving Dinner in Your Microwave
Anyone who's cooked a Thanksgiving dinner knows how starved for burner space you can be. But with these recipes, you can make the classics in the microwave, without sacrificing any of the flavor. Yep, microwave mashed potatoes are a thing.
Smashed potatoes 
What you need:
6 potatoes, quartered
3/4 cup cream
1/4 cup butter
How to make it:
Arrange potatoes in medium glass bowl.
Cover with plastic wrap.
Cook at HIGH for 8 minutes; stir once.
Let stand, covered, for 5 minutes.
During this 5 minutes, combine cream, butter, salt and pepper in a bowl
Cook milk mixture at medium for 3 minutes.
Drain potatoes.
Add potatoes to the hot milk mixture; mash until smooth.
Cranberry Sauce:
What you need:
12 oz of fresh cranberries
1 Cup sugar
1/2 Cup orange juice
How to make it:
Add all the ingredients in a bowl, stir.
Cover it with wax paper.
Microwave for 5 minutes

Et voila!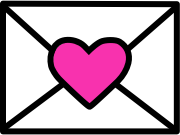 Sign up to receive
instant happy in your
mailbox every day.