Microwave Gourmet: Pineapple Upside-Down Cake
You know when you have a craving for something sweet, but no time to bake a whole cake? Or maybe, when you just can't be bothered baking? Enter: this easy, delicious recipe for microwave pineapple upside-cake.
Yep, microwave baking.
This recipe from on Mom On Timeout only takes 8 minutes, and looked too good to be true—or at least, too good to taste like a real cake.
So we tried it in the Spring.St office. And it's great.
And between the caramelized brown sugar, pineapple rings, and moist yellow cake, it's also a crowdpleaser.
Here's what you need:
4 tbsp butter
⅓ cup packed brown sugar
1 20 oz can pineapple slices, drained, juice reserved
7-8 maraschino cherries
1½ cups yellow cake mix (half of a 15.25 oz box)
½ cup pineapple juice (from a can of pineapple slices)
1 egg
Here's how you make it:
Place butter inside the cake dish and microwave until the butter melts (ours took 30 seconds).
Stir in the brown sugar, and spread it across the bottom of the dish.
Put pineapple slices in cake dish and add a cherry in the middle of each slice.
Mix cake mix (there's a reason this is so easy), pineapple juice and egg in a medium bowl, and stir just until combined.
Pour the mix over the pineapple slices.
Place the cake pan in the microwave and heat on high for around 8 minutes.
Let the final cool for 3-4 minutes.
Then just try not to burn your mouth.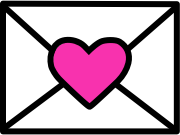 Sign up to receive
instant happy in your
mailbox every day.