PHOTO: ISTOCK
Modern Debate: Is Solo Parenting Different to Single Parenting?
Being a parent is not often described as easy. But in some instances it is made even harder, like when a relationship ends, or the unthinkable happens and one parent dies.
Sheryl Sandberg heartbreakingly had to find this one out for herself, after her husband died suddenly in 2015. In a post on Facebook on Mother's Day 2016, she wrote:
"People become single parents for many reasons: loss of a partner, breakdown of a relationship, by choice. One year and five days ago I joined them."

"For me, this is still a new and unfamiliar world. Before, I did not quite get it. I did not really get how hard it is to succeed at work when you are overwhelmed at home."
In her post, Sandberg didn't distinguish between "single" and "solo" parents. she simply spoke, as a single mother, about how hard it was to go it alone.
Last week, a woman wrote a blog post about how she felt her experience as a "solo" parent, after her husband died suddenly, was hard—maybe even harder than being a single parent when the other parent is still alive, and present in the child's life.
"Please don't mistake solo parenting for single parenting when there is still another partner in the picture at least part time. Solo parenting—whether by choice or by design or by just damn bad luck—is something altogether different," she wrote for Australian website, Mamamia.
"I don't get every second weekend "off" and I can't get the other partner to manage this disciplinary issue or that school project or the fact my son brings home his lunch uneaten every single day. It's just me."
When the story was posted on social media (Sandberg's own stomping ground, Facebook, of course) people were not able to agree on the idea that the two types of parenting are so different.
"No doubt that situation would be almost impossible to deal with. The grief alone would break my heart," one comment began.
"Unfortunately I do resent the idea and implications of the statements like single parents get every second weekend off etc. Those days that my children are not with me are the worst, darkest days of my life. I don't enjoy a break or time off, I slog my guts out working to stop myself from sliding into the abyss of anxiety and depression that I battle daily."
Other commenters didn't understand why there would be a distinction in the first place.
"It's a competition? Instead I get to argue semantics, parenting styles and rules with a man who enjoys messing with my head, get to send kids in tears who DO NOT want mum to leave them, get to financially support them myself (because the 34$ a month for two kids doesn't get paid), for years got to explain why dad lived 5 minutes drive away but seldom came, why he said he was coming and didn't etc. To argue on Christmas day because you've got the kids ready and he doesn't show. I'm sorry for your loss but it is NOT a competition over who has it harder," wrote one.
"I'm a single mum. Having to go to school events with no other half sucks for us too. Sometimes its not our choice to be a single mother either. No one has it any worse than each other. Just coz someone died doesn't put them in a different single mum category. We ALL have the same issues," another added.
While a few commenters who agreed it must be extraordinarily difficult to deal with the grief of losing your partner and the responsibility of parenting at the same time, most people felt this kind of argument was really splitting hairs.
"Seriously? Solo or Single parenting is hard. Do we really need to compete on that basis too?" a very wise commenter said.
Perhaps the best way forward is to recognize that both solo or single parents do it tough in their own ways.
Like Sandberg writes:
"Being a mother is the most important—and most humbling—job I've ever had. As we rightly celebrate motherhood, we should give special thanks to the women who are raising children on their own. And let's vow to do more to support them, every day."
I think we can all agree on that.
Mamamia is the Australian sister site of Spring.St.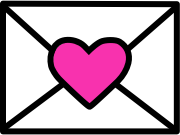 Sign up to receive
instant happy in your
mailbox every day.