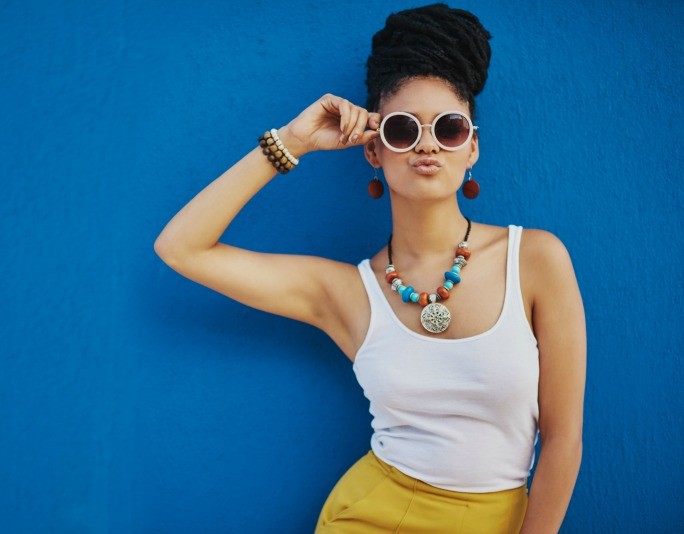 PHOTO: ISTOCK
Why You're Seeing Lip Scrubs Everywhere (And Some to Try)
Netflix. Seamless. Smartphones. Air travel.
These are all things that people didn't know they needed until they couldn't imagine living without them. I'm going add something to this list for you: lip scrubs.
I seriously didn't know lip scrubs were a thing until a few weeks ago, and now I cannot fathom how I've made it decades without exfoliating my lips. If you wear dark lipstick or have flaky lips in the winter, you know exactly what I'm talking about.
Here's how to use a lip scrub:
I like to use mine before getting in the shower. I put a small amount of polish on my lips and rub them together, leave it on for a minute or two to get full benefit of the moisture, and step into the shower to rinse it off. You can also remove lip scrub with a warm, moist washcloth for a little extra exfoliation.
Lip scrubs are all the rage lately in green beauty circles—it seems like every chic brand has a version that promises to give you a smoother pout.
Just in time for Valentine's Day, here are some of the best of the best, including instructions for how to make your own at-home lip scrub from items already in your kitchen cabinet.
At $15, this little pink pot of sugar and rose oil is the ultimate impulse buy. You won't regret it—it smells like roses, looks like jewels, and feels like a spa treatment.
Like French Girl, this coarse, rose-scented grain sugar exfoliant is feminine, floral, and fantastic. You can buy it separately for $24, or as part of this exquisite lip care set, available for $59. The whole set is made of the best organic ingredients and includes two versions of Henné's cult lip balm, in both pot and stick form.
This lip scrub uses chamomile powder along with sugar to exfoliate and adds beeswax for extra hydration. The light peppermint scent is perfect for those who don't want anything overpowering or floral. Follow this gentle buff with one of Kari Gran's gorgeously colored lip whips. With flake-free lips, you can go for something bold like Currant, Marsala, or Suji—a bright red with plenty of gloss—and never worry about the color settling in your lips' cracks.
This polish has a finer grain than most of the pots on the market. It's made of food grade ingredients and is gentle. You can follow it with Herbivore Botanical's Coco Rose Lip Conditioner or the tinted version, which comes in a lovely, rosy coral.
This one is unique because it comes in a tube rather than in a pot, which means you don't have to use your fingers to apply it. Just smear it on like you would a lipstick and rinse or wipe away. Volcanic stone powder makes this scrub incredibly unique and incredibly effective. After your lips are smooth and clear, Ilia offers so many great options to add color and shine to your lips. Whether you like a lip crayon, gloss, lipstick, or SPF lip color, check out Ilia's impressive collection.
This refreshing non-rose version uses glycerin to keep it from separating, which also makes it smooth. The mint, black pepper, and cedar essential oils give this scrub a lovely, refreshing, stimulating scent. The mix of brown and white sugars give it a layered texture that is extra-effective.
DIY with stuff in your cabinet:
1 tablespoon organic turbinado sugar
1 teaspoon honey
2 teaspoon coconut oil
A dash of vanilla
The beauty of this DIY idea is that you can play with texture, consistency, and smell to your heart's desire. If you want more moisture, add more coconut oil. Thicker scrub? Add more honey. Like finer grain? Use white sugar. You get the idea.
They're your lips—go crazy!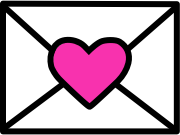 Sign up to receive
instant happy in your
mailbox every day.