News Bite: Jeanette Epps Becomes NASA's First African-American Crewmember
On Wednesday January 4, 2017, NASA announced the crew for its space missions in 2018. One of them is making history. Jeanette Epps: NASA's first African-American crewmember.
NASA has sent 14 African-American astronauts into space, but Epps is the first to join the International Space Station—and only the 13th woman.
Epps has been an astronaut since 2009, has a PhD in aerospace engineering, and spent seven years as a technical intelligence office for the CIA.
Culmination of a great week of training in Star City. pic.twitter.com/gUU1y319fM

— Jeanette J. Epps (@Astro_Jeanette) December 10, 2016
She's also one of NASA's "Modern Figures", a program dedicated to the legacy of the African-American women central to NASA's early successes (the subject of new film Hidden Figures).
Epps has some advice for all women going into STEM.
"Anything that you don't know is going to be hard at first," she says in a video for NASA. "But if you stay the course, you put the time and effort in, it will become seamless eventually."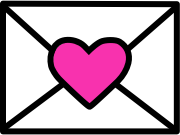 Sign up to receive
instant happy in your
mailbox every day.