PHOTO: GETTY
News Bite: 17 Arrests Made in Kim Kardashian's Robbery Case
Police in France have arrested 17 people over the shocking robbery of Kim Kardashian West.
In October 2016, Kardashian West was held up at gunpoint and robbed in her Paris hotel room during Fashion Week. Reports claimed five men broke into the room and stole jewelry worth at least $9 million, two cellphones and a wallet.
Three months later, 17 suspects have been arrested by police in Paris and surrounding areas.
Agnès Thibault-Lecuivre, a spokeswoman for the Paris prosecutor's office, has not released the names of those arrested but told The New York Times that it was an "experienced" group of criminals in their 40s, 50s, and 60s, the oldest member being 72.
Men arrested over Kim Kardashian Paris robbery mostly in their 50s, with oldest aged 72, French media report https://t.co/7NHaDXqTRA

— BBC News (World) (@BBCWorld) January 9, 2017
The spokeswoman says that the arrests were made with the help of DNA evidence taken from the scene, as well as security camera footage.
The suspects can be detained and questioned for up to four days before further action is taken.
Kardashian West recently made her return to social media after taking an understandable break from the spotlight with Instagram photos of her and her family.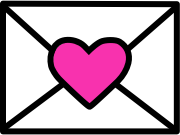 Sign up to receive
instant happy in your
mailbox every day.