PHOTO: ISTOCK
News Bite: Planned Parenthood Says IUD Demand Has Gone up 900 Percent
Given the outcome of the recent election and the GOP's plans to defund Planned Parenthood, many women are concerned about their access to reproductive health care in the coming years.
Cecile Richards, Planned Parenthood's president, appeared on Christiane Amanpour's CNN International program this week to discuss this issue.
In her segment, she stated that since the election, Planned Parenthood has seen a 900 percent increase in the demand for IUDs.
.@CecileRichards: "Women in this country are absolutely not going without a fight." https://t.co/HsXwhkUn25

— Christiane Amanpour (@camanpour) January 9, 2017
Richards told Amanpour:
"We've had a 900 percent increase in women trying to get into Planned Parenthood to get an IUD because they are desperately concerned that they might lose their access to health care, and they know that Planned Parenthood is the place that can provide it."
She stressed the importance of Planned Parenthood's doors remaining open, as they provide health care to nearly 2.5 million people, most of which would otherwise not afford these services.
Richards also discussed her anticipation of the upcoming Women's March on Washington, but also reminded viewers of the significance of the movement beyond January 21:
"I think what we're talking about is more than a march. I think what is important is that women and men who are concerned about the future of women's rights and women's health in the U.S., that they make their voices heard in whatever way, whether they march, or whether they call their member of Congress, or call their Senators."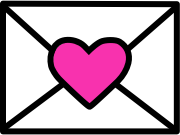 Sign up to receive
instant happy in your
mailbox every day.