PHOTO: GETTY
News Bite: Spotify Releases a 'Refugee Playlist' to Protest the #MuslimBan
President Donald Trump's January 27 executive order banning those from seven majority-Muslim nations from entering the U.S. sparked outrage in all corners. Protests rolled in from governments and celebrities alike. The newest addition to the deck is the new Spotify Refugee Playlist.
Released on Monday, the 20-track list is a tribute to artists born outside of the U.S. who left their countries in search of a new home, and includes songs from British-Sri Lankan rapper M.I.A. (pictured), Regina Spektor, born in the Soviet Union, and even some tracks from Queen.
In a world that welcomes refugees, we get world-changing music from artists like these," says the list description, which also directs Spotify users to rescue.org, which is currently seeking donations for urgent refugee aid.
Not everyone agrees with the idea.
Spotify is capitalizing on the Trump travel ban with an awkward refugee-themed playlist https://t.co/Jp62btDx4U pic.twitter.com/uYxsfOs9v2

— Business Insider (@businessinsider) January 30, 2017
Hey @Spotify maybe a "refugee playlist" isn't in the best taste, especially when 'Ghetto Superstar' is one of the songs. pic.twitter.com/EcDvonw8Ev

— Lynsey Smith (@misslynsey) January 30, 2017
But plenty of others are on board—the playlist currently has more than 5,000 subscribers.
I'm a daughter of an Argentinian refugee and an Iranian refugee. Thanks for the playlist, @spotify ❤️🇦🇷🇮🇷

— Olivia Abtahi🇮🇷 (@oliviaabtahi) January 31, 2017
.@Spotify has a "Refugee Playlist" on the front page right now and it's actually pretty great

— Arielle Pardes (@pardesoteric) January 30, 2017
So cool. @Spotify has a refugee playlist full of artists that once had to flee their home. Links to @theIRC, too. https://t.co/Z7hKY4CSvs

— Matt Rosenberg (@mattjrosenberg) January 30, 2017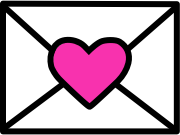 Sign up to receive
instant happy in your
mailbox every day.