PHOTO: GETTY
News Bite: Trump Cabinet Confirmation Hearings to Kick Off This Week
President-elect Donald Trump will be sworn in at the end of next week. But with the new Congress already in session, hearings are set to start for Trump's chosen cabinet nominees.
Trump's picks include more wealth than any cabinet in memory, and some, like Education Secretary pick, Betsy DeVos, are heavy donors to the very senators who will decide on her appointment.
Senate Confirmation Hearings to Begin Without All Background Checks, via @nytimes. - THIS IS THE NEW GOP! https://t.co/EKmTJNZ0M7

— Judd Apatow (@JuddApatow) January 9, 2017
Concerns have been raised by Democrats who are seeking to delay the confirmation hearings until after FBI background checks and ethics reviews are completed. But the Republican-dominated Senate is expected to go ahead from Tuesday. First up is Trump's pick for Attorney General, Senator Jeff Sessions of Alabama.
It is unlikely, given the Republican control of Congress, that any Trump cabinet picks will be rejected.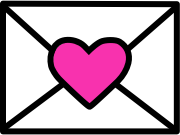 Sign up to receive
instant happy in your
mailbox every day.