PHOTO: ABC
Nick Viall is the New Bachelor, & the Internet isn't Impressed
The Bachelor is coming up to its 21st season (seriously), and the suitor/prize for the contestants this time is none other than Bachelor regular, Nick Viall.
Steering away from the tradition of picking a jilted fan favorite from the previous season of The Bachelorette, ABC producers decided to surprise everyone and give the royal title to Nick.
Yes, Nick.
#TheBachelor feels like a better title than runner-up. Congratulations @viallnicholas28! pic.twitter.com/cj43cHujXw

— Bachelor in Paradise (@BachParadise) August 31, 2016
Nick, who's been on three seasons of The Bachelor franchise. Nick, who has never found love. Nick, who's the reality show equivalent of 'always a bridesmaid, never a bride'.
Now it's his chance to pick a woman out of 25 "options/choices" (oh, what a time to be alive), and watch her compete with other women so she can eventually be loved by him…for a few months, which is the median length of most relationships from this franchise.
"I think it's gonna be great, I think it's going to be a lot of fun, I'm very nervous [but] I can't be more excited about the possibility of it all working out," he says.
But it honestly seems like no one else is excited about Nick as The Bachelor.
Once the news was announced—in the credits of last night's episode of Bachelor in Paradise, in which Nick is currently starring— fans took to Twitter to tear him apart.
Why? Maybe because he's become a bit of a joke in the Bachelor franchise, after finishing second in both Andi Dorfman's and Kaitlyn Bristowe's seasons, then going on to Bachelor in Paradise only to compete again with the winner of Andi's season.
Or maybe it's because he maybe (definitely) slut-shamed Andi on live television, asking her:
Knowing how in love with you I was, if you weren't in love with me, I'm just not sure why, why you made love with me?
Maybe it's a combination of both. Whatever the reason, fans were vicious:
Why @viallnicholas28

— Maura Murray (@maura_murray13) August 31, 2016
Weirdly open to Nick V. as #TheBachelor. Since I always hate the guy by the end, I'm intrigued what hating one FROM THE START will be like.

— Margaret H. Willison (@MrsFridayNext) August 31, 2016
Plot twist: @viallnicholas28 will be down to two women and neither decide they want to get engaged, leaving him still single

— Kimberleigh Eng (@KimberleighEng) August 31, 2016
Nick viall is the bachelor lmao lmao finally something to help me stop watching

— Michaela Marotti (@michaelamarotti) August 31, 2016
Somehow Nick Viall is still going to come in 2nd place on his own season of #TheBachelor, right?

— Jen Abidor (@abidorable) August 31, 2016
ABC really couldn't do better than Nick Viall? 😅 #TheBachelor

— Taylor (@_TaylorAnn16) August 31, 2016
I've spent way too much of my life watching Nick Viall on television.

— Wheat Hotchkiss (@Wheat_Hotchkiss) August 31, 2016
Even Chad weighed in.
If half of #TheBachelor girl contestants don't leave the first day, we'll know they're just on the show to pawn teeth whitener on Instagram.

— Chad Johnson (@realchadjohnson) August 31, 2016
Maybe Nick's just a guy who really wants to find love. Or maybe we all knew this franchise was a bit of a joke anyway.
Oh well, Nick. Fourth time's a charm, right?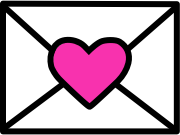 Sign up to receive
instant happy in your
mailbox every day.