PHOTO: ISTOCK
The Popular Baby Names of 2016 Are All Very Familiar
The most popular baby names of any given year usually reflect the news of that year.
2016's news was mostly dominated by the U.S. presidential election. But according to baby name site Nameberry, you shouldn't expect an influx of little baby Donalds and Hillarys. For their "Names of the Year" list, they looked beyond the political to other big trends they say are "prime to inspire baby names of the future".
These are the names of 2016, that you can expect to start seeing everywhere in 2017.
And there is one political appearance. Nameberry says Ivanka, the name of the President-elect's daughter, is likely to see growth in the U.S.
"Quite common in Slavic countries as a nickname for Ivana (her mother's name), and despite its exotic appeal, it's likely to remain a Single-Celebrity name in the US—the Oprah of the political world—for the foreseeable future," writes Nameberry. "Ivanka's larger impact on names may be inspiring parents to name their daughters after their moms."
How very Lorelai Gilmore!
Nameberry predicts that the names Bowie and Wilder will likely prove popular with new parents who want to play tribute to the much beloved David Bowie and Gene Wilder.
But they also expect parents to pay homage to places as well, with the names Cuba and Wrigley (as in Wrigley field, home of Chicago Cubs, who finally won an World Series after 108 years this year) making the list.
Other pop culture names making the list are: Aziz, for Aziz Ansari, star of Netflix's Master of None; Bruno, for pop star Bruno Mars; Lin-Manuel, for Hamilton creator Lin-Manuel Miranda; and Simone, for glorious Olympic athletes Simone Biles and Simone Manuel.
Who knows, one of these little future Simones might end up being president in 2052!
Check out Nameberry's full list of the Names of the Year here.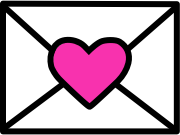 Sign up to receive
instant happy in your
mailbox every day.