PHOTO: GETTY
President Obama Makes a Very Handsome Groomsman
Over the last eight years President Obama has been the leader of the free world.
Over the weekend he took on a new title.
Groomsman.
President Obama was a groomsman last night in Jacksonville. John Kerry officiated. The bride and groom had some BIG names. @FCN2go pic.twitter.com/d0YkFSW6ZX

— Steven Dial (@StevenDialTV) January 8, 2017
The President served as a groomsman for his longtime aide Marvin Nicholson as he married Helen Pajcic at a private home in Jacksonville, Florida.
Nicholson has served as both the White House trip director, and the President's personal aide. He's also been Obama's go-to golfing buddy.
He can be seen here as the victim of a President Obama prank.
Pajcic worked on the President's 2008 campaign and according to the Florida Times-Union is the daughter of Democratic fundraiser Steve Pajcic.
Unfortunately First Lady Michelle Obama was unable to accompany her husband to the event, but don't worry he didn't show up alone.
Secretary of State John Kerry also attended the nuptials. In fact he acted a the officiant for the ceremony.
Basically, Nicholson and Pajcic are the world's most confident couple.
Can you imagine feeling secure enough to have Obama stand next to you and Kerry perform the ceremony and still expect all eyes to be on you?
I want to be more like them!
The President is said to have stayed for about an hour before heading back to Air Force One and back to the White House. Which makes sense, he's got a lot of packing to do in the next few days.
Congrats to the happy couple on their marriage.
For more Obama love, watch our video: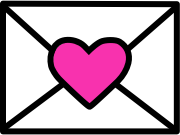 Sign up to receive
instant happy in your
mailbox every day.