PHOTO: GETTY
CBS' 'Mom' Spent Its Emmy Campaign Money on Planned Parenthood Instead
CBS sitcom Mom has announced that it's donating $250,000 to Planned Parenthood, the women's health care provider likely to lose federal funding instead of lobbying Hollywood for accolades.
That's right, the show will not be campaigning for the Emmy's this year.
Kudos to @MomCBS which will donate $250K to @PPact and its Los Angeles location in lieu of #Emmys2017 campaign.https://t.co/XvP9M8pYsa

— Patti Kimble #Resist (@PattiKimble) May 19, 2017
Mom star Allison Janney has long been a supporter of the organization, while producer Chuck Lorre has had a history of backing public health organizations.
The move is reminiscent of the United Talent Agency's decision to donate $250K to the ACLU and IRC in lieu of spending it on an Oscars after-party this year.
The donation comes at a crucial time for Planned Parenthood. The American Health Care Act passed by the GOP in the House, but yet to make it through the Senate, hopes to eliminate federal funding for healthcare providers that perform safe abortions for women.
Planned Parenthood Los Angeles' CEO-President Sue Dunlap said the organization was "honored" by the donation:
"Across the country, millions of women and men are relying on Planned Parenthood health centers for their basic care—like birth control, life-saving cancer-screenings, and STD testing and treatment."

"Generous support from our community fuels this work, and we are honored that the team behind Mom is launching this campaign at this critical time."
Dunlap says Planned Parenthood answers 2,000 calls a day from women in Los Angeles county alone.
Just yesterday, Governor Terry Branstad of Iowa signed a bill that would block state funding from abortion providers like Planned Parenthood. The organization announced that four of its clinics would shut down after June 30.
Outrageous developments in Iowa are exactly why we must fight GOP efforts to federally defund Planned Parenthood. https://t.co/1cf4wQV2pw

— Richard Blumenthal (@SenBlumenthal) May 19, 2017
The closures would leave more than 14,600 women without primary health care providers. One alternative listed was the nurse's office at Scavo Alternative High School.
Iowa just showed us what defunding Planned Parenthood under Trumpcare would look like | via @MotherJoneshttps://t.co/kLtb2yR3zV

— SafetyPin-Daily (@SafetyPinDaily) May 19, 2017
Mom, in which both Janney's character and her 'daughter' Anna Farris are recovering from drug and alcohol abuse, was renewed for a fifth season this year.
H/t: Variety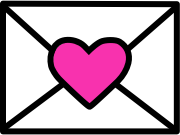 Sign up to receive
instant happy in your
mailbox every day.