PHOTO: GETTY
Step Into the Sun Solange, This Is Finally Your Moment
It must be hard to live in the shadow of Beyonce Knowles. But Solange Knowles' SNL performance has proven that she deserves a spot in the sun.
Miraculously, she's managed to step out of her sister's shadow and directly into a beaming spotlight of glory and well-deserved recognition.
Solange has been writing and recording music for the past several years, but her recent album, A Seat at the Table, and a killer Saturday Night Live performance this past weekend are finally giving her talents widespread mainstream attention.
I personally could not be more thrilled.
I've been lusting after Solange's flawless Instagram feed for a while now (seriously, go check it out), and it's so exciting to see her gorgeous aesthetic come to life in her new album.
Three years ago, Solange moved into a small house in rural Louisiana to focus entirely on creating her record, and stealthily teased her creative process throughout this time. Not only did this create some serious excitement about a potential project, but it also gave Instagram fanatics like myself some of the most beautiful, delicious visual content the Internet has to offer.
Gems such as this:
This is just an image of a keyboard, yet it is giving me feelings. How is that possible?
Or this:
I think an appropriate caption for this would be "Hello, my name is Solange Knowles and I have an unreal ability to find beauty in spaces that most humans would normally not look twice at."
Or how about this:

  Uh, can you say 'squad goals'?!
Content like this makes it clear that Solange does not rely on music alone to express herself - she's also very much a visual artist. And all of this absurd talent was on full display during her SNL spot, with performances of 'Cranes in the Sky' and 'Don't Touch My Hair' that were vocally perfect and visually stunning.
Can we talk about her gorgeous outfits? Her ethereal white ensembles and glittery eye makeup acted as the perfect companion to her songs' dreamy yet powerful melodies.
She received an overload of accolades on Twitter following the performance, and rightfully so:
Solange is the only performance on SNL I've payed attention to in like 3 seasons.

— Hunter Hall (@hunterhallxx) November 6, 2016
Solange's costumes/aesthetica are so unbelievably beautiful for this performance #SNL

— jason phonia (@mtlGRENADE) November 6, 2016
@mayleechai Me too!

— Tameka (BloggerPoet) (@tamstarz) November 6, 2016
Though Solange clearly shares the family's talent, it's refreshing to witness her incredibly unique and specific artistic voice.
I'm psyched to see where she goes next - perhaps a collaboration with her big sister? Hey, I can dream.
Watch Solange's SNL performances for yourself here: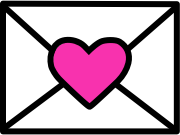 Sign up to receive
instant happy in your
mailbox every day.