Welcome to Spring St.
There is so much great news in the world. And a whole lot of it is about women. Women doing amazing things, sharing incredible stories about their lives and revealing strengths and vulnerabilities that make us all feel reassured we're totally normal.
There's other good news too. Cool apps, great TV shows to binge on, hacks to help us at work and at home, with family life, with mental health with our body image and with fashion and beauty and friendships. And our hair (because what woman doesn't want killer hair on top of her big brain?)
So why are all these positive, optimistic, happy and useful stories being drowned out in our feeds by the depressing and distressing stuff? The negative stories? The bad news?
At Spring Street, we're making a change. Doing the Internet differently for women 30+.
We know that you can be smart and happy at the same time. We know there are news stories you need to know about that won't leave you feeling anxious, overwhelmed or despairing.
We chose a name to reflect our upbeat tone and irreverent, useful optimism. We've got this. It's possible to create content that's both engaging and positive and we're doing it for you right here. Enjoy having a Spring in your step and Spring.St in your life.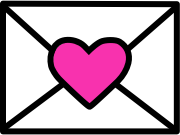 Sign up to receive
instant happy in your
mailbox every day.