PHOTO: GETTY
L'Oréal Just Introduced Its First Transgender Spokesperson
L'Oréal has just announced its first transgender spokesperson.
After long being criticized for a lack of diversity, the fashion and beauty world continues to take serious strides toward inclusiveness.
Equinox gym featured a cancer survivor and her scars in a recent campaign; Lane Bryant proudly showed off models' stretch-marks; and now the beauty empire is stepping up.
Hari Nef, model and star of hit Amazon show Transparent, features in a campaign that premiered during this year's Golden Globes ceremony.
i'm in a @loreal campaign and that's wild to me catch the #truematch spot tonight during the #goldenglobes pic.twitter.com/axDaYxjtix

— hari nef (@harinef) January 8, 2017
The campaign is a huge move for L'Oréal, but it's not Nef's first time making headlines. Earlier this year, she became the first transgender woman to be the face of a major commercial magazine in the U.K. when she graced the cover of ELLE.
wow hi @lorealmakeup #truematch campaign i hate my voice but i love a nude beat for daytime to night pic.twitter.com/QyCCaUXNMa

— hari nef (@harinef) January 9, 2017
Nef even has her very own 'Because I'm Worth It' campaign. It's nearly a minute long, quite lengthy for a standard ad.
What's even more refreshing is the fact it's never mentioned that Nef happens to be transgendered (as it shouldn't have to be).
It's simply an ad, featuring a gorgeous model talking about why she loves the product.
Nicely done, L'Oréal.
Want to know what's going on with transgender bathroom laws? Watch our video here: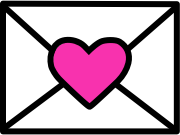 Sign up to receive
instant happy in your
mailbox every day.