PHOTO: GETTY
Uma Thurman Just Brought Back the Maxi Skirt in a Blaze of Silky Glory
Yesterday, this Uma Thurman Cannes red carpet look floored me. The President of the festival's Un Certain Regard jury was attending a screening of Loveless (Nelyubov), a film I've never heard of but will Google later.
She looked exceptional (even for Uma Thurman, who's up there on the lists of beautiful women likely to stop traffic.) And I'm calling it. I think it's the maxi skirt—a garment I've never warmed to since overexposure to the "whimsical peasant" craze of 2002.
This look says so much. The maxi skirt has so many messages:
"I can make a badly-done ponytail, old T-shirt and leather jacket look incredibly fancy."
"I am way, way better in a simple cut."
"You are a woman with legs, and I am wrapping them up like a parcel. The length of your actual legs is irrelevant because you now look like a very expensive vase."
MAXI SKIRT, I AM LISTENING.
And I know what you're thinking. Uma Thurman is unnaturally tall. But Susan Sarandon isn't. The occasional light of my life—and the face that launched an ill-fated Twitter feud with my colleague—was also at the screening.
She also followed suit (/skirt), and also looked unspeakably cool.
Some more messages here from my new friend, the maxi skirt:
 "Did you ever think of wearing me in leather? Did you?"
"STRUCTURE."
"Look after your posture. Remember, you are an expensive vase."
I discovered something, though. (Not about the film—still haven't looked it up.) Zara, haven for the fashion-focused and cash flow challenged, doesn't stock maxi skirts at the moment. Their drop-down "skirt menu" only offers "mini" and "midi".
I know.
But give it a week. And meanwhile, there's this kind-of-okay one at Topshop for $70.
It's not quite the same—it lacks the structure, the weight, the sheer grown-up cred of Thurman and Sarandon's choices. To put it another way, it's no vase.
But it'll tide you over until the stores catch up.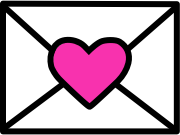 Sign up to receive
instant happy in your
mailbox every day.