PHOTO: GETTY
Victoria's Secret "Unretouched" Campaign Features Model With Stretch Marks
Last week, Victoria's Secret released some (highly art-directed) "behind-the-scenes" photos of model Jasmine Tookes in their latest Fantasy Bra (the annual one-of-a-kind luxury creation). A lot of women took notice.
Not because of an incredibly beautiful woman wearing a $3 million bra—though that is quite attention-grabbing  by anyone's standards—but because these shots very comfortably showcase Tookes' stretch marks.
Maybe this shouldn't be news. It's just a woman's body, with a very normal woman's-body-thing, right?
That's the point. Twenty-four-year-old Tookes might not be representative of a "normal" woman (whatever on earth that is, now)—she's an impossibly beautiful international model. But her stretch marks are entirely normal.
Many women, most women even, have them. We might get them from growing, or shrinking, or growing another person, or just because our skin is made that way. But even in an era of daily steps forward with body positivity, we rarely see them on a "fantasy" version of a female body.
Especially not from a notorious Photoshop offender like Victoria's Secret, which is known for perpetuating unreal beauty standards, both with added and subtracted curves.
These shots look (relatively) unretouched.
And it's not the only way Tookes is doing something important for the brand, either.
.@JasTookes will be the third woman of color to ever model the Victoria's Secret Fantasy Bra https://t.co/DtMQZfWsfC pic.twitter.com/djUHY4B19r

— Vibe Magazine (@VibeMagazine) October 28, 2016
The company hasn't yet commented on the shots, and some have wondered if the inclusion of Tookes' stretch marks is intentional at all. But if even a lingerie giant is starting to listen to the calls for diversity and body positivity, something is working.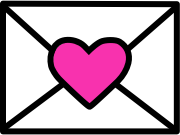 Sign up to receive
instant happy in your
mailbox every day.