PHOTO: WARNER BROS. PICTURES
Why You Should See 'Wonder Woman' On Opening Weekend
Do you have plans next weekend?
I do. I'm going to see Wonder Woman and Women in Film (WIF) hopes you will to.
WIF, a nonprofit working to support and expand the reach of women in the entertainment industry has created the #WonderWknd campaign encouraging everyone to see Wonder Woman during its opening weekend, June 2-3.
"Wonder Woman is an action-packed tale of female empowerment, directed by the unstoppable Patty Jenkins," writes WIF.
"Join forces to help Wonder Woman reach her destiny as a box office warrior in the big leagues. Together, we can catapult Wonder Woman to an incredible opening weekend—blazing a trail for female superheroes and their stories for years to come."
Because unfortunately, that trail still needs blazing. Despite all the evidence to the contrary, movie studios still operate under the incorrect assumption that women don't see movies.
They don't create films with female-centric storylines because they think women don't want to see them. They don't give big budget films to women to direct because they think they can't create commercial hits.
For those reasons, there is a huge amount of pressure on Wonder Woman to make a killing at the box office.
Basically, how well the film does will dictate whether movie studios make more big-budget blockbusters with female protagonists at their center as well as whether or not they place female directors at their helm.
"In the top grossing movies in 2016, 29 percent percent of lead roles and 4 percent of directors, were female," WIF Executive Director Kirsten Schaffer tells Spring St.
"Hollywood is a business that responds to box office. If Wonder Woman does well opening weekend, it sets a precedent for female-centered action films and female directors and we'll see more of these stories on screens soon."
To all of those that are thinking, supporting women is all well and good, but ugh, another DC movie, I hear you.
After I saw Suicide Squad I told myself I wasn't going to see another DC Comics movie. That movie hurt me, but as early reviews are starting to come out, it appears as if Wonder Woman is going to be something different.
Something good.
Though full reviews are still under embargo, critics and members of the press who have seen the film are allowed to share overall impressions on social media.
WONDER WOMAN: Easily my favorite DCEU film. Has the humor and heart the franchise so desperately needs. Gadot and Pine are charming as hell.

— Kate Erbland (@katerbland) May 19, 2017
2. Gal Godot is absolutely phenomenal as #WonderWoman. She KILLS it, just surprisingly good. A truly heroic light DCEU desperately needs.

— Alisha Grauso (@AlishaGrauso) May 19, 2017
Loved WONDER WOMAN. She reminds me of Christopher Reeve's Superman: true north superhero w/ no angst or cynicism, which is needed right now.

— Mike Ryan (@mikeryan) May 19, 2017
There's a scene in #WonderWoman that made me cry tears of joy – so rare to see a (literal) army of women acting so competently on film.

— Anna Klassen (@AnnaJKlassen) May 19, 2017
Happy — no, RELIEVED — to report that #WonderWoman is truly good. Funny, stirring, kick-ass, romantic. A solid, entertaining superhero film.

— Adam B. Vary (@adambvary) May 19, 2017
Cried a few times - specifically when a young girl in my screening emphatically declared YES seeing Diana represent fortitude. #WonderWoman

— Courtney Howard (@Lulamaybelle) May 19, 2017
So, if you're like me and want to watch an fun movie and ensure you see more movies for, about, and by women in the future consider committing to WIF's campaign here.
Then on the opening weekend, grab your friends, your co-workers, anyone you might even tangentially know and head to the movies to see Wonder Woman. Then, tweet or Instagram a photo of you all using the hashtags #WonderWknd and #WonderWoman to get your followers excited as well.
Pre-sale tickets are already on sale at AMC, Arclight, and Fandango, And, if you're in Austin, Texas, consider heading over the Alamo Drafthouse, where a special women-only screening is taking place. A screening that is pissing off a lot of pissy men.
Drafthouse announces ladies-only Wonder Woman screening. Dudes get pissy. Drafthouse responds hilariously. I love working for these folks. pic.twitter.com/aBToCZLY5j

— Siddhant Adlakha (@SidizenKane) May 25, 2017
A screening that has proved so popular with ladies, that the theater has added a second showing.
So grab your friends, and I'll see you all next weekend during #WonderWknd.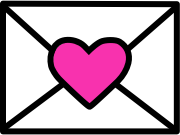 Sign up to receive
instant happy in your
mailbox every day.