PHOTO: GETTY
Zoe Saldana Lets Loose About Being the Mom of Twin Toddlers
Having twins sounds like both the best (only one pregnancy, two babies) and the hardest (two babies, only one mom) thing.
If you think two mini-humans at once sounds like fun (matching onesies and built-in BFFs) Zoe Saldana is here to tell you it is absolutely bananas. Yes, bananas.
"I wish I [could] say 'Oh my God, it's great!' It's fucking bananas. We're losing our shit," she said on The Late Late Show with James Corden.
Saldana has two-year-old twins with her husband, Marco Perego. Saying to yourself, "Oh, God yes, two is the worst age"? Unless you have twins (or maybe quads), Saldana doesn't want to hear it.
"Whoever has a two-year-old or has had a two-year-old…I have two two-year-olds. Are you kidding me?" she said as Corden and her fellow guests Kirsten Dunst and Jamie Foxx laughed.
"They're just bananas and they're gangsters and they're literally living by night because they don't fucking sleep."
She is not holding back.
"Everybody, like, romanticizes having twins. We love it, we don't regret it, whatever, but let me just fucking tell you like, the part that sucks about having twins is that you're catering to two people that are growing up at once at the same age, going through the same thing, with different tempers.

"Like opposite tempers.

"And so when they fight, they look like two dudes fighting for like a girl at a bar…and they're only two."
Saldana then explained how they have recently learned to kick each other when they fight. But added that at least they wait their turn. (Good manners, I guess?)
It's always nice to hear a celebrity admit their lives are as real as everyone else's.
In the same interview, Corden asked Foxx about his two daughters, 22 and eight. Foxx joked they were selling weed, because he wanted an interesting story.
But then, when Corden asked him how he reacts to meeting his older daughter's boyfriends, Foxx responded perfectly.
"As long as you let my daughter be herself, like I tell my daughter all the time, I say, 'Hey man, know your worth man, don't let nobody cheapen you…you come from good stock, you come from good people, so make them work hard, make them do their thing.' And she's done that. She's got a nice gentleman that she's with and you know, it's all good."
Which honestly, is the only good way to answer a question that harks back to the idea women are transferred from father to husband—like there's some kind of process that involves fathers aggressively sizing up their suitors and deciding their worth.
Jamie Foxx, strong early contender for Dad of the Year.
You can watch the whole interview (with a bonus throwback picture of adorable baby Kirsten Dunst) right here: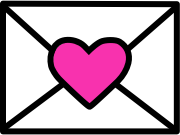 Sign up to receive
instant happy in your
mailbox every day.