Lydia Daniller, Co-Founder, OMGYes
"We wanted to emphasize pleasure for pleasure's own sake and not pleasure to reach an 'end goal'."
Lydia Daniller is spreading knowledge about the female orgasm one subscription-based video at a time.
As a college student over 20 years ago, she took interest in the different ways her friends experienced sexual pleasure. But when she approached sex specialists and researchers to inquire about trends in the population, she learned there were no specific studies on female pleasure. Fast-forward to 2017, and Daniller and co-founder Rob Perkins have invested $4.6 million in research funding into OMGYes, their Bay Area startup website that features videos of techniques specific to women's sexual pleasure.
Daniller is aware the female orgasm has been out of the pop culture spotlight for decades. Once, it was ignored. More recently, it's often inaccurately portrayed. But she and her database head up a vanguard that's changing that.
And with high-profile praise from Emma Watson and Gloria Steinem bringing more attention to OMGYes, Daniller can continue to bring awareness to her vision: A world where women's pleasure is finally demystified.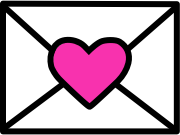 Sign up to receive
instant happy in your
mailbox every day.