PHOTO: GETTY
Someone Finally Told Amy Adams About Spanx
Right now is an amazing time in Amy Adams' life.
Her performances in Arrival and Nocturnal Animals are garnering awards buzz, with the former earning her a Golden Globe Nomination.
Sharp Objects, the HBO television adaptation of the Gillian Flynn's novel by the same name, which Adams will produce and star in, is expected to premiere this year.
And, as if that weren't enough, she just discovered Spanx!
Right now is an amazing time in Amy Adams' life.
At National Board of Review's annual awards gala in New York on January 4, Adams won the Best Actress Award for Arrival.
But before her big win, she spoke with Yahoo Style about the new "magic leggings" she just found.
Ooh, what are they?
Here's how Yahoo Style wrote Adams' response.
The star says her choice is "Spanx!"—an accessible brand that, she says, "makes workout leggings that you can wear as leggings".
The way Yahoo Style writes it, it seems as if Amy Adams, a woman who has been on hundreds of red carpets, has just discovered Spanx.
Spanx. A brand that's been around since 2000.
"They're a little shiny, but you know, in the world of leggings, they're not too shiny," the 5-time Oscar nominated actor continues. "And they literally—it's like five pounds gone!"
The interview continues with Adams explaining how she treats dressing for red carpets as if she's becoming a character. "I'm able to step outside of my normal life and get to experience the life of a woman who wears this dress," she explains. "So that's always fun."
But I feel like Yahoo Style did Adams a disservice by not pressing her for more newly discovered "magic" items. They didn't give her a chance to say:
"I have new magic shoes. Heels! They make you taller!"
"I have a new magic undershirt. A Bra! It lifts and separates!"
"I have new magic jeans that keep your legs cool in the summer. Jorts! They're shorter!"
"I have new magic sunglasses. Glasses! They're clear and help me see!"
Right now is an amazing time in Amy Adams' life.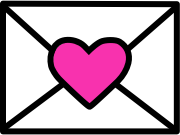 Sign up to receive
instant happy in your
mailbox every day.