PHOTO: ABC
The Bachelorette Recap, Episode 9: Thai Fantasy Suites
This week's episode starts with Senator Bernie Sanders telling the Democratic National Convention to vote for Hillary Clinton (read: JoJo to vote for Luke).
Wait, what?
The show was pushed back a bit because the DNC coverage ran overtime on ABC. Ah, right.
This week's episode starts where last week's to-be-continued left off: JoJo sobbing uncontrollably because she doesn't know what to do. She finally pulls herself together, and gives roses to Jordan, Robby, and Chase. Just like she'd planned to before Luke said his last-minute "I love you."
"This hurts me so much," she tells him, which I'm sure is exactly what heartbroken Luke wants to hear. She explains she never could tell what he was feeling about her. The poor guy looks shellshocked. JoJo tells him she's going to miss him.
"I miss you already," he replies. Ugh, my cold dead heart actually felt something.
"I was in love with her, but I never got the chance to love her." - Luke
💔 #TheBachelorette pic.twitter.com/pzfoC5kI3q

— The Bachelorette (@BacheloretteABC) July 26, 2016
Before getting in the limo he apologizes for not telling her how he felt earlier. And he's gone, telling the camera, "I was in love with her, but I never got the chance to love her," thereby all but securing his place as next season's Bachelor. Seriously, I stand by that.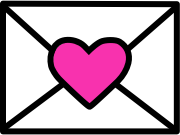 Sign up to receive
instant happy in your
mailbox every day.