Here's How to Make Homemade Potato Chips in the Microwave
Potato chips are delicious, but not so nutritious. And nothing will ever make them healthy, per se. But with these homemade potato chips, you can control how much salt and oil goes in and what flavors you want to add, as well as adjust the crispiness to exactly how you like it.
Honestly, these microwave chips are game-changing.
Everyone at the Spring.St office loved them. We ate the full plate (and then another, and another). You can add chipotle to make them spicy, or garlic salt to make them flavorful. Or both—they're your potato chips.
Here's what you need:
A potato
4 tbsp of oil (we used vegetable oil, but you can use whatever kind you want)
A plate
Here's how you do it:
Slice the potato into thin slices. (The thinner you slice them, the crispier they will be.)
Put the potato slices and 2 tbsp of oil in a ziplock bag, and shake.
Cover a microwave-safe plate in a coating of oil.
Place the oily potato slices on the plate.
Microwave for three minutes, and check for crispiness. If the slices are not brown, microwave for another minutes.
Use a fork to pull chips off the plate.
Add your seasoning of choice.
Serve.
Yum!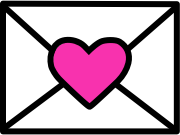 Sign up to receive
instant happy in your
mailbox every day.