Meryl Streep Singing to Things Is the Internet's New Favorite Joke
Celebrities should receive a handbook on what to expect by simply existing.
If you're shopping at the supermarket or jogging around your neighborhood, but also happen to have won eight Golden Globes, three Grammys, and two Emmys, you're going to get noticed by someone with a phone, and your picture is going to be tweeted, and there's going to be a humorous caption below it.
It's a reality that Meryl Streep is now—hopefully—fully aware of, thanks to her newfound meme fame.
The internet has found its latest obsession in the form of a screenshot of Streep cheering on Debbie Reynolds as the late actress accepted an award at the 2015 SAG Awards.
People were definitely feeling the photo of the Florence Foster Jenkins actor shouting on a personal level. Specifically the level of taking well-known parts of famous songs and singing them with so. Much. Emotion.
As a result, the Meryl Streep Singing meme was born, as it rightfully should have been.
Britney: my loneliness is killin me

Me: AND I!

Britney: I must confess, I still believe

Me: STILL BELIEVE! pic.twitter.com/VSvdcsepKK

— EMANUEL (@blingspice) March 18, 2017
The Killers: It started out with a kiss, how did it end up like this?

Me: IT WAS ONLY A KISS IT WAS ONLY A KISS pic.twitter.com/pDsShTLWzc

— erika is okay. (@erikaofthestate) March 19, 2017
"We stay fly, no lie, you know this"

Me: "BALLINNNNNNNNN" pic.twitter.com/CpcaOERn7B

— YA BOY LITTLE BILL (@YABOYLILB) March 19, 2017
Feeling nostalgic about your elementary and middle school days? There's a Meryl Streep meme for that.
"Bill Nye the Science Guy!"

The whole classroom: BILL BILL BILL BILL BILL pic.twitter.com/PNNrYQUOn1

— Meryl Memes (@MerylMemes) March 20, 2017
DJ at middle school dance: TO THE WINDOWWWW

154 7th graders: TO THE WALL pic.twitter.com/Vr7nukvUAD

— Caro (@socarolinesays) March 19, 2017
You're feeling especially happy to be in New York?
Alicia Keys: IN NEW YOOOOOORK

Me: CONCRETE JUNGLE WET DREAM TOMAAAAATO pic.twitter.com/9VM4tXytHs

— 🇻🇨 Apologen 🇱🇷 (@MissZindzi) March 18, 2017
There's a The Nanny marathon on TV?
The TV: She had style! She had flair! She was there! That's how she became

Me: The Nannyyyyyyyyyyyyyyy pic.twitter.com/d9BSwDf1Ka

— Derrick Austin (@ParadiseLAust) March 18, 2017
You're at karaoke and 'Don't Stop Believing' comes on, but your friend won't give you the microphone?
Journey: "Just a small town girl"

Me: LIVING IN A LONELY WORLD pic.twitter.com/icsw59Sj9c

— Mrs. N ❤️ (@ThatsMrsN_ToYou) March 20, 2017
Sing on, Meryl. We're all singing just as loud beside you.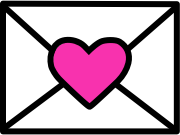 Sign up to receive
instant happy in your
mailbox every day.