PHOTO: ISTOCK
Natural Super Moisturizing Products for the Cold, Cold Months Ahead
If your skin is extra dry lately, you can thank winter, with its cold temperatures, gusts of wind, and indoor heat. But we can help you get past this season with glowing, healthy skin.
The keys to radiant skin in the winter time are using natural products that work with your skin's own oil-producing system, protecting skin (and hair) from the harsh elements, and applying moisturizers and balms while your skin is still damp from showering or washing hands.
With that in mind, here are our top picks to keep you feeling (and looking) great no matter how low the temperatures drop.
For your face, at night:
Start with a cleanser that also moisturizes, instead of one that strips any hydration you have left at the end of the day.
Siam Seas' Mekha Herbal Active Cleanser, $62, has butters, oils, and honey, to add moisture to your skin while gently removing impurities and relieving congestion from your skin's pores.
Next, use a moisturizing toner, like Josh Rosebrook's Hydrating Accelerator, $32. A few pumps of this mist will balance your skin's pH, add vital nutrients, and provide moisture for your next product to seal in.
Tata Harper Moisturizing Mask, $115, might be pricey, but it is my go-to winter savior. Though it's called a mask, it can be used as a night cream.
With 27 of the best, all-natural ingredients carefully chosen from all over the world, you're not only getting moisture and healing vitamins, you're getting some of the best anti-aging skincare out there.
If you prefer a balm to a cream, try May Lindstrom's Blue Cocoon, $160. Expensive? Yes. But it will last you all winter, and it really, really works.
For your face, during the day:
It may be winter, but you still need to wear sunscreen. Every Day.
Ursa Major Force Field Daily Defense Lotion, $54, is a moisturizer with an SPF of 18, so you don't have to add an extra step to your routine.
If dry skin is making your face look dull, try Maya Chia's The Highlight Of The Day serum, $42.
It's another multi-tasker, moisturizing with healing broccoli seed oil and chia seed oil, while adding a gorgeous glow. You know, as they say, fake it till you make it.
If you find you need an extra moisturizer on top of the SPF lotion, try adding a bit of One Love Organics' brand new Skin Dew Coconut Water Cream, $58, on top.
It's light and won't leave you greasy, but the coconut water adds serious hydration.
For your hair:
Don't forget that, like your skin, your hair gets drier in the colder months. Your strands might need a little extra TLC.
The easiest swap to make is switching your shampoo and conditioner to a "color safe" formula, known to be the most moisturizing varieties of any hair care brand.
Specifically, try Innersense Organics' Color Awakening Hair Bath (shampoo), $24, and Color Radiance Daily Conditioner, $26. In addition to smelling AMAZING, this pair will give your parched mane the extra love it needs, regardless of whether your hair is color treated or not.
Embrace oil. Prim Botanicals The Hair Oil, $44, is the magic potion you didn't know you needed. Use it before washing as a deep conditioner. Use it after washing on the ends of your hair for the perfect amount of moisture.
Use it all over to protect your strands from heat styling. Trust me, it's going to change your life.
And also embrace the other kind of oil in your hair, the kind it produces when you don't wash it every day.
There's no need to wash hair daily, especially if it's stressed out by cold weather dryness. If you need something between washes, try One Love Organics' Healthy Locks Dry Shampoo Powder, $12.  It will absorb that oil, making your hair look clean and voluminous, without stripping away the natural oils. Plus, that's less time you have to spend in the shower.
For your body:
Moisturizer is moisturizer, right? Wrong! This Oy-L Body Butter, $25, is seriously unlike anything else I've ever used.
The texture is so light and fluffy, it's like coating your skin in a cloud. A great-smelling cloud, that is. One that keeps your skin perfectly moisturized but not at all greasy for hours. Like 24 of them. So that's all day. Yes, it's a miracle.
If there are stubborn dry patches or irritated areas on your skin, you need something seriously soothing. Laurel Skin Healing Balm: Face and Body, $68, is the answer. It's powerful enough to heal inflammation and gentle enough for the most sensitive areas.
For your hands:
Use classic Weleda Skin Food, $19, after washing your hands, while they're still a little damp, to seal in moisture. Apply at night and wear cotton gloves for the ultimate deep treatment to wake up to younger-looking, better-feeling hands.
Worker-B Treatment Stick, $13, is a great supplement for cuticles, cuts, and cracks. The raw honey and organic oils are antibacterial and antifungal, making this a must-have for winter.
Like your hair, the less you can wash your hands, the less dried out they'll get. But, of course, there are those pesky germs, so leaving hands dirty is not an option.
Kosmatology Hand Sanitizer, $3.99, is the answer. Unlike conventional hand sanitizers, it won't dry your hands out further with harsh ingredients.
Don't forget your lips:
Kari Gran makes the best Lip Whip, $21, a soothing balm that comes in a variety of colors and flavors. For the most basic, go with Naked Lip Whip in Peppermint, and for a little color and zest, try Currant, a deep, shimmery plum.
If your lips are super dry, exfoliate with a scrub, like Henne Organics, $24, at night, and before applying lipstick.
No more cracks, flakes or scales. We've got you covered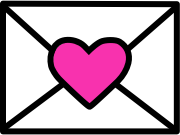 Sign up to receive
instant happy in your
mailbox every day.