PHOTO: GETTY
News Bite: Angelina Jolie and Brad Pitt Release Joint Divorce Statement
On Monday January 9, Angelina Jolie and Brad Pitt released their first joint statement since news of their divorce and ensuing custody battle went public in September 2016.
According to CNN, the Angelina Jolie Brad Pitt joint statement explains that the couple has agreed to keep all future court proceedings private. All documents for the divorce will now be sealed privately for the court, to protect their children.
"The parties and their counsel have signed agreements to preserve the privacy rights of their children and family by keeping all court documents confidential and engaging a private judge to make any necessary legal decisions and to facilitate the expeditious resolution of any remaining issues. The parents are committed to act as a united front to effectuate recovery and reunification," the statement reads.
Jolie had been seeking physical custody, while Pitt was requesting joint custody—they currently have an informal set-up where Pitt is permitted supervised visits.
H/t: CNN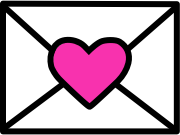 Sign up to receive
instant happy in your
mailbox every day.